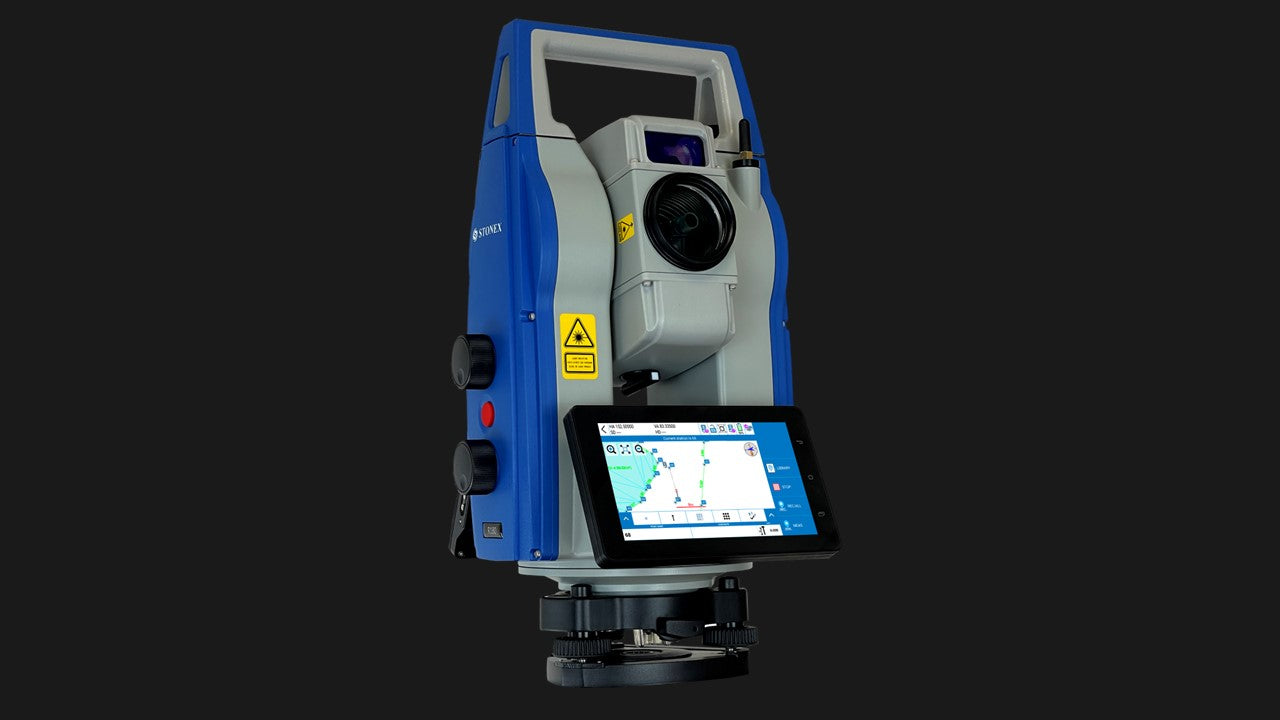 Cutting Edge Survey Systems
Stonex is a renowned provider of cutting-edge surveying and machine control systems for the construction industry. Their product line includes high-precision GNSS receivers, total stations, digital levels, and laser scanners. Stonex solutions are known for their exceptional accuracy and reliability, empowering construction professionals to efficiently collect data, perform accurate measurements, and ensure precise positioning for improved project outcomes.
Parts On-Demand
We know that down-time is expensive when you're trying to get the job done. Our online store makes sure you can get the parts you need fast. See our related products below or search here for the part you're looking for. If you have a question about one of our systems reach out to us!
Contact Sales
High Accuracy
Stonex is known for its high-precision measurement instruments, offering reliable and accurate results for various surveying and construction applications.
Innovative Technology
Stonex constantly strives for innovation, incorporating advanced technologies like laser scanners and robotic total stations into their products to enhance productivity and efficiency on the construction site.
Robust and Rugged
Stonex products are built with durability in mind, featuring robust construction and rugged designs that can withstand harsh environmental conditions typically encountered in construction and surveying work.
User-Friendly Interface
Stonex devices often come with intuitive controllers and tablets, making them easy to operate and navigate, even for users with varying levels of technical expertise.