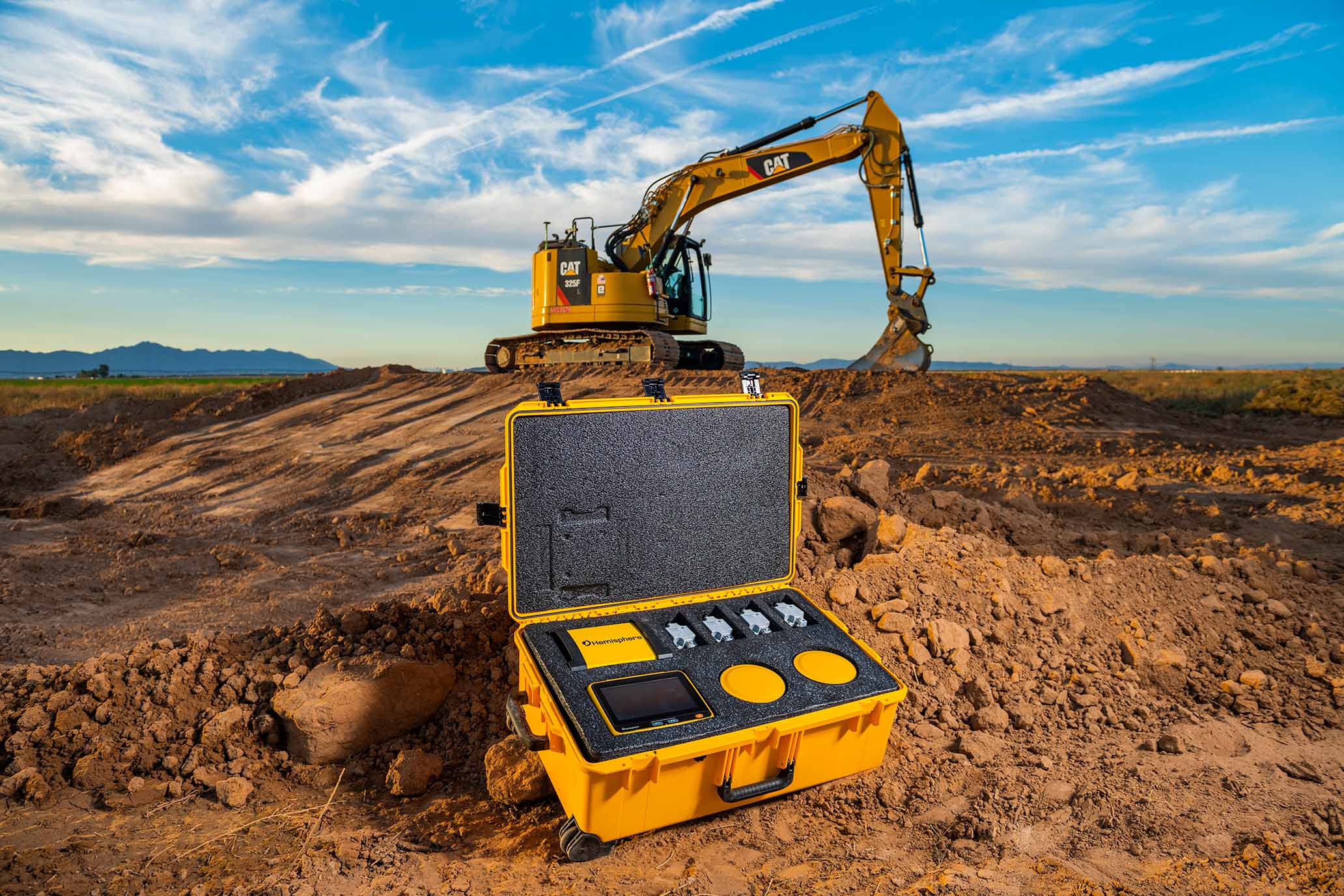 3D Machine Control Systems
Hemisphere is a globally recognized provider of GNSS (Global Navigation Satellite System) positioning and machine control solutions for the construction industry. Their product portfolio includes high-precision GNSS receivers, antennas, and software solutions. Hemisphere's systems deliver accurate positioning, guidance, and control, enabling construction professionals to optimize their workflows, improve machine performance, and achieve higher productivity on construction sites.
Parts On-Demand
We know that down-time is expensive when you're trying to get the job done. Our online store makes sure you can get the parts you need fast. See our related products below or search here for the part you're looking for. If you have a question about one of our systems reach out to us!
Contact Sales
Powerful
Hemisphere's products support multiple satellite constellations, including GPS, GLONASS, Galileo, and BeiDou, ensuring robust positioning capabilities even in challenging environments.
Reliable
3-Year System, 90-Day Parts Warranty
Integration Capabilities
Hemisphere's solutions can seamlessly integrate with other construction technology systems, such as machine control and guidance systems, enhancing overall project efficiency and productivity.
Cost-Effective
Industry Standard Features at Competative Prices