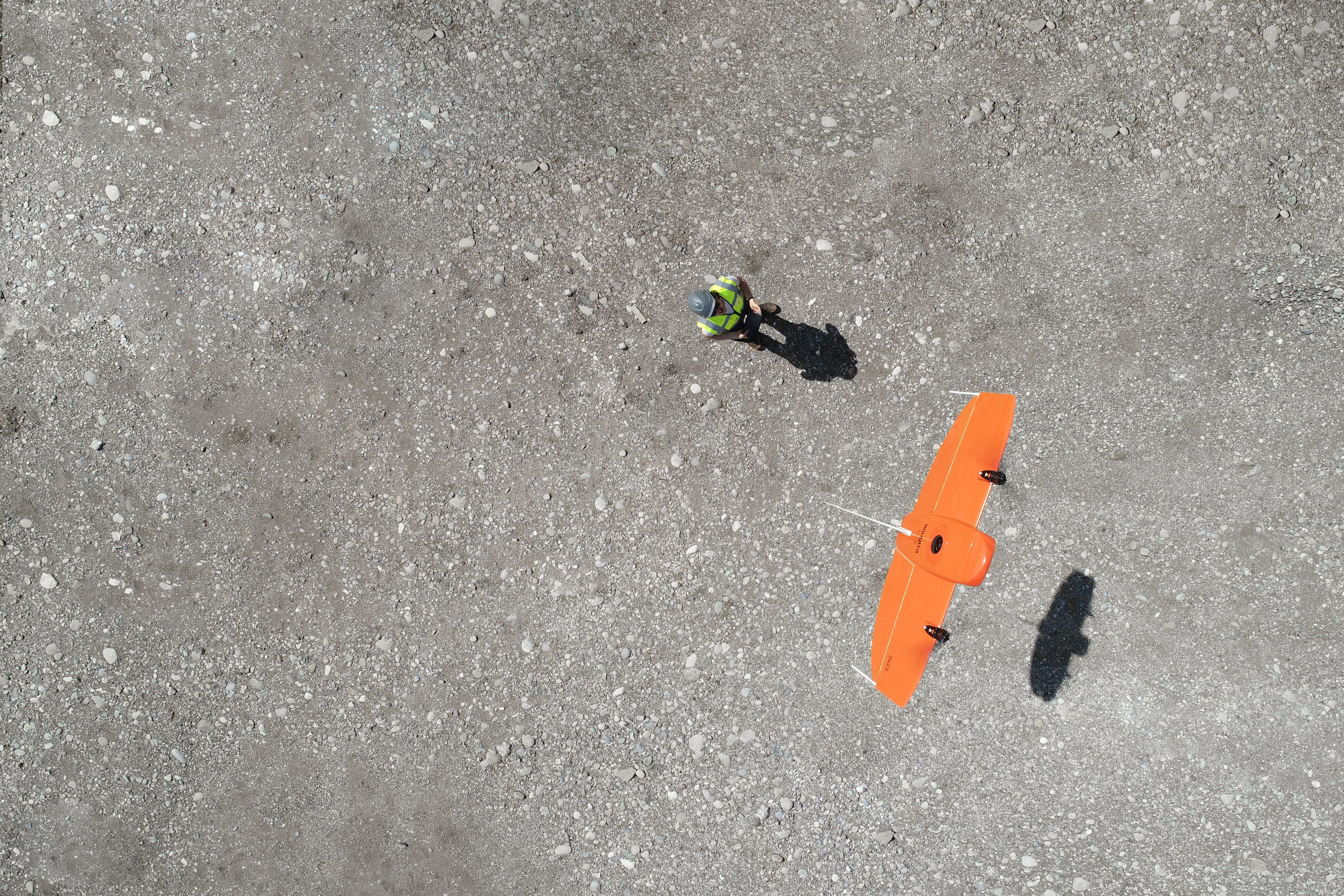 Best-In-Class VTOL Drones
Wingtra is a leading manufacturer of professional VTOL (vertical take-off and landing) drones designed specifically for aerial surveying and mapping in the construction industry. These advanced drones are equipped with high-resolution cameras and sophisticated imaging sensors, enabling construction teams to capture detailed imagery, create accurate orthomosaics, digital elevation models, and 3D reconstructions. Wingtra drones provide construction professionals with efficient and accurate data collection for enhanced project planning and monitoring.
Parts On-Demand
We know that down-time is expensive when you're trying to get the job done. Our online store makes sure you can get the parts you need fast. See our related products below or search here for the part you're looking for. If you have a question about one of our systems reach out to us!
Contact Sales
VTOL Technology
Wingtra specializes in Vertical Takeoff and Landing (VTOL) drones, offering the advantages of both fixed-wing and multi-rotor drones. This allows for efficient aerial data
High-Payload Capacity
Wingtra drones have a high payload capacity, allowing for the integration of advanced sensors and cameras to capture high-quality aerial imagery and survey data.
Long Flight Endurance
Wingtra drones are known for their long flight endurance, enabling extended mission durations and coverage of large construction sites without the need for frequent battery swaps.
Autonomous Operation
Wingtra drones feature autonomous flight capabilities, including waypoint navigation and automated data capture, reducing the manual effort required during aerial surveying missions.