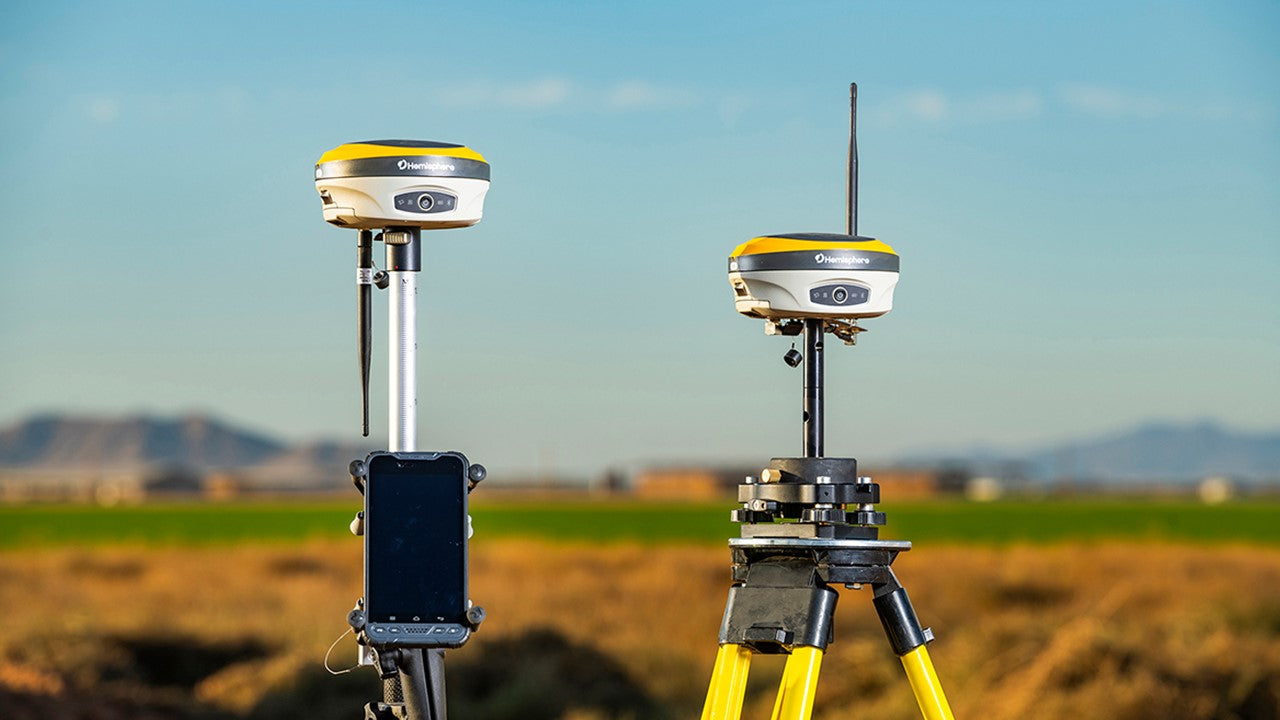 Streamline Your Site Management with GNSS
GNSS (Global Navigation Satellite System) surveying technology utilizes satellite signals to determine accurate positioning data for surveying applications. It enables surveyors to quickly and accurately collect location information for various purposes such as land surveying, mapping, and construction layout. GNSS surveying provides high precision and efficiency, replacing traditional surveying methods and significantly reducing surveying time and costs.
Parts On-Demand
We know that down-time is expensive when you're trying to get the job done. Our online store makes sure you can get the parts you need fast. See our related products below or search here for the part you're looking for. If you have a question about one of our systems reach out to us!
Contact Sales
High Precision and Accuracy
GNSS surveying systems provide highly accurate positioning and measurements, enabling precise surveying, mapping, and geospatial data collection.
Efficient Fieldwork
These systems streamline surveying operations by reducing setup time, improving workflow efficiency, and enabling faster data acquisition.
Versatility and Flexibility
GNSS surveying systems can be used in various applications, including topographic surveys, construction layout, cadastral mapping, and infrastructure monitoring.
Real-Time Data
GNSS systems provide real-time positioning data, allowing surveyors to make on-the-fly adjustments and decisions during fieldwork.